If I learnt one thing in improvisation acting class, it is that, in team projects, it is crucial to build upon each other's ideas. Improvisational acting on stage always looks good when you give up your ego and go with the team as a whole.

This boat building contest was one such fun team endeavor where we all added to each other's ideas. There were 10 teams. Each had an hour to build a boat out of cardboard and duct tape. Our team won!

I also enjoy team music contests. It is an opportunity for team members new to music production to have fun at my home, looking at how music is made track by track.

Click on images to view larger versions.

Faces intrigue me. Much of my art work is about faces. I do portraits and caricatures of celebrities, people I know.

I cherish my caricatures and as "capturings" of how I felt about people at specific moments. You can never get these authentic versions of people in "say cheese" type photos.

I love making fine things with my hands and I love those little Hallmark ornaments. But I could never find  Garfield as an ornament. So what do I do?

I went to Michael's, got some polymer clay, acrylic paint and clay tools. Garfield became my very first clay sculpture. You can see the stages here. Several other sculptures followed - like Scooby.

The other two here are carved from chalk pieces. I carved these to entertain my classmates. The trickiest part is when you get an air bubble in the chalk.

My dream is to work with 3D printers.

It all started with when I got a set of bells for my fifth birthday. I figured out how to play London bridge. So my parents got me a tiny Casio PT 20. Many more followed, each bigger and better than the previous. You see them here.

Since 2010, I am the proud owner of a
YAMAHA MOTIF XS8
music production synthesizer. I have composed several tunes and I've slowly built a home studio around this keyboard.
Since, I am self taught, I keep a journal of my learning process. I use my notes to offer technical or musical help to other learners.

Finding what's behind-the-scenes

Click on images to view larger versions

I love watching "behind-the-scenes" of creative works: How Disney's team worked to make the comedy scenes in Snow White, how A.R. Rahman composes music, how stand up comedians do their routines, how magicians do their illusions and so on. I watch all the DVD extras and Director's commentaries. I can't miss a movie like "This is it." I am curious all the time about techniques and workflow.

I've had the pleasure of visiting many creative companies and learning their processes. Companies I have visited:

Industrial Light and Magic

I collect books by great teachers. My mother read "The design of everyday things" by Don Norman. She not only understood what I was doing for my research, but also started thinking like a designer. I am inspired by these masters who articulate their thoughts and processes so well that even beginners can understand the essence of their work.

For example, after reading Lenn Redman's "How to Draw Caricatures,"  I have my own ideas about teaching how to cartoon people. His technique is based on comparing real faces against an imaginary "perfect ratio" face. My method is based on how people mentally put faces into categories.

I plan to blog about this and later convert the blog to an e-book.

I try my hand at recreating vegetarian recipes from restaurants. So far, my "Black bean soup" from Panera bread was voted the best among my recreations.

I also make my own recipes, mixing ideas from here and there. Tofu kabob was a great entertainer for vegetarians who liked the concept of "chewy things on a stick." Featured here:

Garbanzo rice and fenugreek leaf curry

Tortilla chips with Mexican-like toppings

Spinach samosas and cous cous

Tofu Kabob and Ethiopian lentil soup

Eggplant in spicy peanut gravy

Click on images to view larger versions.

Click play button to view clip

Works of great teachers that inspire me everyday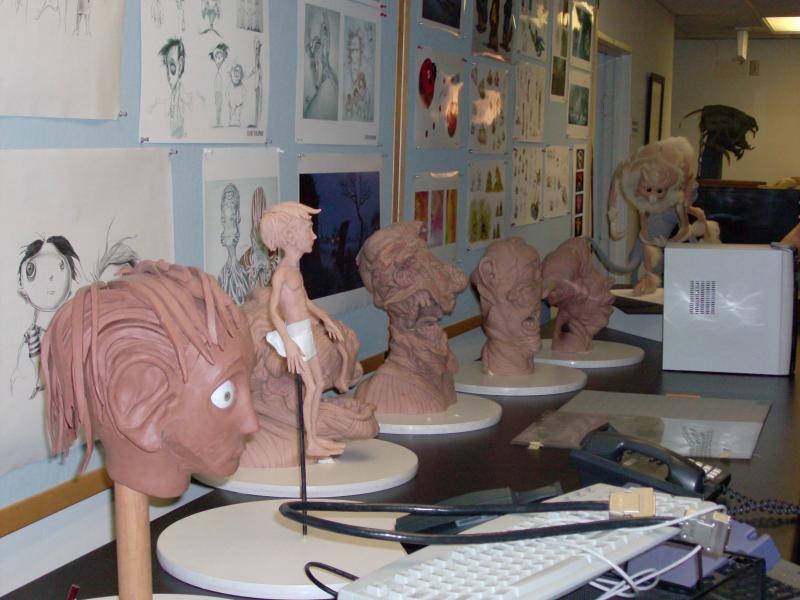 Maquettes and concept drawings inside Rhythm and Hues studios

All the keyboards I've had in my life and my new home music studio.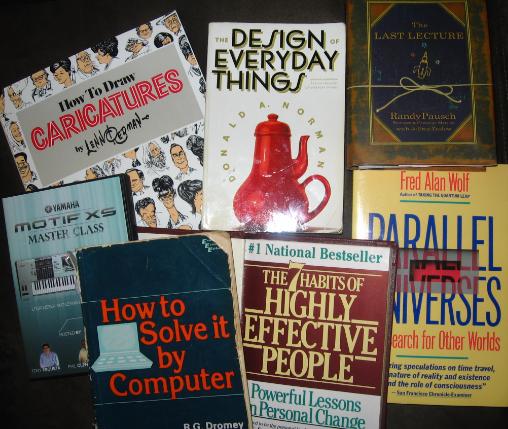 Sujatha "Sue" Krishnamoorthy

I pursue art, sculpting, music, teaching and many other creative hobbies. I also seek to understand the techniques, workflows, and thoughts of experts in various fields.